Dear Friend,
I am pleased to send you this edition of my electronic newsletter. These e-newsletters enable me to provide information about issues, events and activities in Harrisburg and around the 46th Senatorial District to you in a timely manner while saving postage costs.
If you find this e-newsletter useful, I invite you to visit my website www.senatorbartolotta.com for more information about your state government. You can also keep up to date through Facebook (www.facebook.com/senatorbartolotta) and Twitter (www.twitter.com/senbartolotta).
If you do not wish to receive these e-newsletters, please click the "unsubscribe" button at the bottom of the page.
Sincerely,
Camera Bartolotta
---
Proposal Aims to Protect Domestic Violence Victims
A number of recent cases of domestic violence in Pennsylvania have exposed numerous flaws in the way that state and local authorities protect victims. This week, I introduced a bill that would help prevent future tragedies by giving judges the tools they need to keep the most dangerous offenders behind bars.
My bill would clarify that Magisterial District Judges may use a risk assessment tool when setting bail in domestic violence cases to determine whether a defendant poses a danger to a victim. These risk assessment tools have proven to be effective in predicting an offender's odds of re-offending and creating a dangerous circumstance for victims.
The tragic death of Washington County resident Tierne Ewing was one of the inspirations behind the introduction of this bill. The bill will be known as Tierne's Law in recognition of an amazing life that was taken too soon. I am hopeful we can see this bill signed into law so no family has to endure the same kind of pain and loss as Tierne's loved ones.
---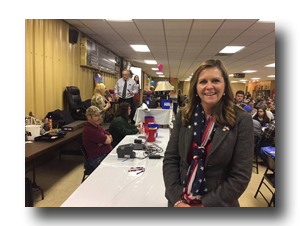 I enjoyed meeting fellow Second Amendment supporters at the National Rifle Association (NRA) banquet in Carmichaels.
---
Legislation Would Modernize Treatment of Opioid Addiction
The devastating heroin and opioid addiction crisis remains a serious concern for many families in our area and in communities throughout Pennsylvania. Although the General Assembly has approved a number of bills in recent years to help stem the tide of addition and drug-related deaths, it is clear that we need to do more to prevent this epidemic from claiming even more victims.
One of the factors that makes the situation more complicated is the fact that treatment options that work for one individual may not work for another. Each individual struggling with substance abuse has a unique set of circumstances that led to his or her dependence on drugs, and the best treatment options often depend heavily on an individual's history and medical needs.
In order to help more people who are struggling to beat drug addiction, I introduced legislation recently that is designed to modernize the way we treat addiction. The legislation is designed to ensure treatment centers can use every weapon in our arsenal to combat the problem.
Senate Bill 428 would require treatment centers to follow best practices and offer a wider variety of services to meet the unique needs of each patient. This patient-centered approach offers every individual the best chance for recovery depending on their medical needs and unique circumstances.
More information on my bill is available here.
---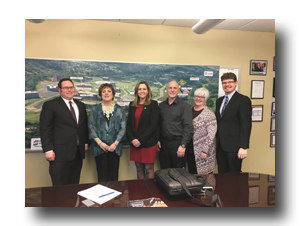 I had the honor of meeting with representatives from a variety of non-profit organizations around my district. Thank you to Heritage Public Library-McDonald, PA, Little Lake Theatre, Peters Township Chamber of Commerce, Literacy Council, and the Greater Pittsburgh Nonprofit Partnership for taking the time to speak with me.
---
Senate Panel Continues Initial Review of State Budget Plan
The Senate Appropriations Committee is in the midst of a three-week series of public hearings regarding the spending plan proposed by Governor Wolf last month. The hearings offer a great opportunity for lawmakers to ask questions and receive additional information directly from various department and agency leaders and members of the Wolf Administration.
Video and summaries of the first two weeks of budget hearings, as well as a schedule of hearings for next week, are available at www.pasenategop.com.
---
Washington County Job Fair Scheduled for March 15
Job-seekers can learn more about local employment opportunities at the Washington County Job Fair, which will be held at American Legion Post 175 in Washington on March 15 from 11 a.m. until 3 p.m.
More information about the job fair is available by calling 724-223-4500 or visiting PA CareerLink of Washington County at 90 West Chestnut Street in Washington.
---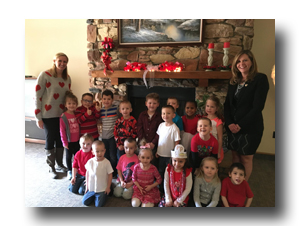 I had a chance to spend time with children from the Washington County Head Start Program during a tour of the Center in the Woods Adult Day Care facility in Brownsville. Washington County Head Start offers a wonderful and creative program that allows preschool children and older adults to partner and conduct intergenerational programs.
---
Panel Discussion Focuses on Postpartum Depression Bill
My sincere thanks goes out to everyone who took part in the panel discussion this week regarding my legislation to ensure mothers and children who are affected by postpartum depression can receive the services they need. The discussion was hosted in conjunction with the #StrongMomStrongBaby coalition and included community leaders and medical providers whose area of expertise includes women's health, perinatal care, psychiatry and family counseling.
More information about my bill is available here.
---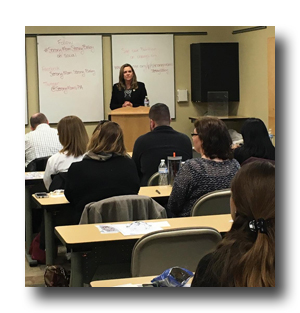 The United Way of Washington County was a terrific host for a panel discussion on my bill to help mothers and babies affected by postpartum depression.
---
For more information on issues of importance to southwestern Pennsylvania, please visit my website at www.senatorbartolotta.com and connect with me on Facebook (www.facebook.com/senatorbartolotta) and Twitter (www.twitter.com/senbartolotta).
Offices
Harrisburg Office
Senate Box 203046
Harrisburg, PA 17120-3046
Phone: 717-787-1463
Fax: 717-772-2108
M-F: 8:30 am – 5:00 pm
SouthPointe District Office
135 Technology Drive
Suite 202
Canonsburg, PA 15317
Phone: 724-746-3762
Fax: 724-746-3797
M-F: 9 am – 5 pm
Greene County Office Building
93 East High Street
Suite 308
Waynesburg, PA 15370
Phone: 724-627-9802
Fax: 724-627-5066
M-W-F: 8:30 am – 4:30 pm
Monongahela Office
316 West Main Street
Monongahela, PA 15063
Phone: 724-258-3365
Fax: 724-258-3368
M-Th-F: 8:30 am – 4:30 pm
Satellite Office
Hopewell Twp. Building
1700 Clark Boulevard
Aliquippa, PA 15001
2nd Monday of Month:
10 am - 4 pm