Dear Friend,
I am pleased to send you this edition of my electronic newsletter. These e-newsletters enable me to provide information about issues, events and activities in Harrisburg and around the 46th Senatorial District to you in a timely manner while saving postage costs.
If you find this e-newsletter useful, I invite you to visit my website www.senatorbartolotta.com for more information about your state government. You can also keep up to date through Facebook (www.facebook.com/senatorbartolotta) and Twitter (www.twitter.com/senbartolotta).
If you do not wish to receive these e-newsletters, please click the "unsubscribe" button at the bottom of the page.
Sincerely,
Camera Bartolotta
---
Legislative Update: Public Safety, Unemployment Bills Become Law
As the end of the 2015-16 Legislative Session draws near, several bills have been signed into law to better protect our communities and consumers. Some of the highlights include:
Act 144 of 2016, which addresses eligibility for Unemployment Compensation for seasonal workers, as well as additional solvency measures,
Act 112 of 2016, which promotes the use of telemedicine by allowing eligible licensed physicians in one state to treat patients in other states, and
Act 165 of 2016, which increases the penalties for an accident caused by texting while driving resulting in serious bodily injury or death, also known as Daniel's Law.
In addition, lawmakers approved several bills to help stem the tide of the opioid epidemic, including measures to enact commonsense standards for the prescription of opioids and ensure health care professionals understand the dangers of addiction. More details about these bills were included in my last e-newsletter here.
---
Honoring Former Senator Barry Stout
Our region lost a long-time political leader recently with the passing of former Senator Barry Stout, who represented local communities for four decades in the General Assembly. He touched countless lives throughout the area, and the impact of his service will continue to be felt for generations to come. He leaves behind an incredible legacy, and my heartfelt condolences go out to his family and anyone lucky enough to call him a friend.
---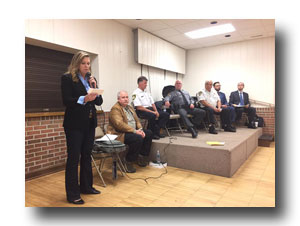 Thanks to all of the community residents, members of the law enforcement community and legal experts who helped make my first concealed carry seminar a success.
---
Low-Income Heating Assistance Program (LIHEAP) Application Period Opens
Heating bills are a serious concern for many low-income families throughout the state. Pennsylvanians who have a heating emergency or are struggling to pay utility bills can now apply for assistance through the state's Low Income Home Energy Assistance Program (LIHEAP).
LIHEAP provides grants to help low-income families pay heating bills. Crisis grants are also available for heating emergencies such as a broken furnace, utility termination or fuel shortage. Eligibility and grant amounts are based on income and the number of people living in a household.
Applications for LIHEAP can be completed online on the Commonwealth of Pennsylvania Access to Social Services (COMPASS) website at www.compass.state.pa.us. Additional information about the program is available online at http://www.dhs.pa.gov/citizens/heatingassistanceliheap/.
---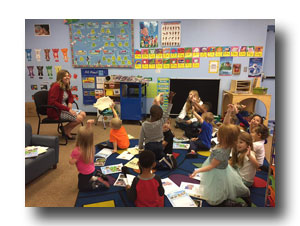 I enjoyed the chance to visit the Pre-K Counts class at the Rainbows End Learning Center in Washington and talk to students about my role as an elected official.
---
Thanks to Our Nation's Veterans
My offices will be closed on Friday, November 11 in observance of Veteran's Day. As a nation, we are blessed to have so many brave men and women willing to answer the call to serve in the military and protect our freedoms. To those who have sacrificed and risked their own safety to protect our nation, I offer my sincerest thanks. I encourage all community residents to voice their appreciation for our military by thanking a veteran, not only on this solemn holiday, but throughout the year.
---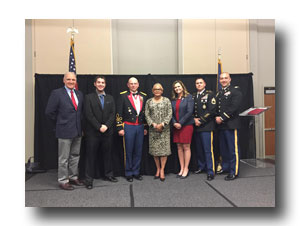 During the 43rd annual Veterans Day event held at California University, I joined others to welcome the honored guest speaker, Lt. Colonel Jon Brierton, a Cal U alum and decorated soldier.
---
For more information on issues of importance to southwestern Pennsylvania, please visit my website at www.senatorbartolotta.com and connect with me on Facebook (www.facebook.com/senatorbartolotta) and Twitter (www.twitter.com/senbartolotta).
Offices
Harrisburg Office
Senate Box 203046
Harrisburg, PA 17120-3046
Phone: 717-787-1463
Fax: 717-772-2108
M-F: 8:30 am – 5:00 pm
SouthPointe District Office
135 Technology Drive
Suite 202
Canonsburg, PA 15317
Phone: 724-746-3762
Fax: 724-746-3797
M-F: 9 am – 5 pm
Greene County Office Building
93 East High Street
Suite 308
Waynesburg, PA 15370
Phone: 724-627-9802
Fax: 724-627-5066
M-W-Th: 8:30 am – 4:30 pm
Monongahela Office
316 West Main Street
Monongahela, PA 15063
Phone: 724-258-3365
Fax: 724-258-3368
M-Th-F: 8:30 am – 4:30 pm
Satellite Office
Hopewell Twp. Building
1700 Clark Boulevard
Aliquippa, PA 15001
2nd Monday of Month:
10 am - 4 pm